Frequently Asked Questions
How do I order a cake?
To order a cake simply select a cake from our 'Shop' section. Pick a size, schedule a pick-up time, and/or write a message for your cake. Then click "Add to Bag" and your cake will be added to your bag. Click on the 'Bag' button on the navigation bar to complete your order. We require 2 business days, before 4PM, for all orders (conditions apply).
Where do I pick up my order?
Orders must be picked-up at our retail store. You don't need to call to confirm if your order is ready.  Orders are ready when the store opens.  You can find our location and store hours here.
Do you deliver?
Yes!  Orders need to be placed 2 days in advance. Our deliveries take place Tuesday - Saturday between 10 am - 6 pm.  Someone has to be available to receive the product during this time.  The driver will contact you in advance if the delivery window would be narrower.
Select the product(s) you want delivered and choose your "Pick Up" date.  "Pick Up" date = "Delivery Date".  Then to pay for delivery please follow the following link 
https://laroccakitchen.com/collections/la-rocca-cakes/products/10-delivery
Can I get your products through a food delivery app?
Yes!  For last minute cravings please use 
 or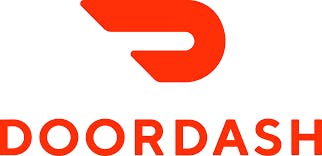 Do you make custom cakes?
We make a limited number of custom cakes.  Please contact us to discuss. 
Are your products peanut or nut free?
Our facility IS NOT peanut or nut free. Although many of our products do not contain peanuts or tree nuts, we do not recommend our products if you have a peanut or tree nut allergy.
Do you use gelatine in your products?
A select few of our products contain gelatine, the others do not. To learn more about which contacts are gelatine-free contact us here.
Where can I get nutritional information on your products?
If you wish to know more about our ingredients and nutritional information, feel free to contact us here.
Do you supply desserts for weddings or special events?
We can happily supply your next special event with an assortment of cakes, cupcakes, and desserts within Toronto or the GTA (Greater Toronto Area). We can also provide delivery depending on location, date, and size of your order.